Join us Thursday, February 21st, 4-5:30 pm, at the Kingston Area Library.

Whether you are going on the Kingston AAUW bus trip to the Museum of Modern Art or not, you are invited to a pre-trip presentation on Lucian Freud, (self-portrait at left), Sigmund's grandson, by Sue Kiok. Sue Kiok is a Woodstock artist and founder of the NY City Arts Mural Workshop.
We will also see PBS's excellent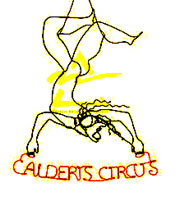 American Masters series of Alexander Calder's Circus.
Come enjoy, all are welcome to this free, public event sponsored by the American Association of University Women.

And, you can learn more about the March 8th trip to the Museum of Modern Art here [link].
For more information please contact, AAUW President Garnette Arledge at aloha.garnette@gmail.com or call 845-702-2120.